Nurse Aide Course Description
The Board of Nursing requires completion of a 120 hour Nurse Aide course to be eligible to take the state NNAAP examination and be included in the state registry as a Certified Nursing Assistant in Virginia.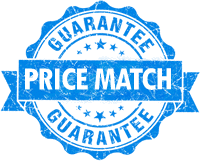 Moon River Nursing Careers
Address: 44927 George Washington Blvd. Suite 240-245, Ashburn, VA 20147
Phone: (703) 955-1811
Email: info@moonrivernursingcareers.com
The Nurse Aide course offered by Moon River Nursing Careers includes the following:
Class Structure
80 hours of class/lab
40 hours of clinical time
The course includes learning the basic nursing skills required to provide safe, competent personal care for individuals. We focus on person-centered care.
Sensitivity training
Understanding the aging process
Communication
Safety/emergency procedures
Infection prevention
Legal and ethical issues
Measurements
Elimination
Nutrition
Basic restorative care/rehabilitation
Dementia
Mental health
End-of-life care