Moon River Nursing Careers in Ashburn, Virginia is now offering training to become a Certified Medication Aide (CMA). Enroll in the Monday-Friday full day class and complete the Medication Aide course in just a couple weeks. For those who have daytime obligations, we also offering evening classes.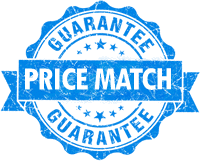 Moon River Nursing Careers
44927 George Washington Blvd.
Suite 240-245
Ashburn, VA 20147
Who can train to become a Certified Medication Aide?
In order to enroll in the Medication Aide class, a student must have successfully completed ONE of the following:
a) Virginia Department of Social Services approved 40 hour Direct Care program
Or
b) Virginia Medicaid approved 40 hour Personal Care Assistant (PCA) certificate
Or
c) Virginia Board of Nursing approved Nurse Aide certification
All students are required to have completed CPR for the healthcare worker. This course is offered at a discounted price for students enrolled in classes at Moon River Nursing Careers.
How long is the Medication Aide training?
The medication aide training is 68 hours and prepares students to take the Board of Nursing exam to be a Certified Medication Aide.
How is the training structured?
40 hours of classroom/lab training
8 hours in facilitating client self-administration or assisting with the administration of insulin to include instruction and skills practice
20 hours of supervised skills practice in an assisted living facility.
What topics are covered in the Medication Aide curriculum?
1. Preparing for safe administration of medications to clients in assisted living facilities
2. Maintaining aseptic conditions
3. Understanding of basic pharmacology
4. Facilitating client self-administration or assisting with medication administration
5. Following proper procedure for preparing, administering, and maintaining medications
6. Following appropriate procedures for documentation and reporting to the licensed healthcare professional on duty at the facility or to the client's prescriber.
Where can a Certified Medication Aide (CMA) work?
A Certified medication aide can work at an assisted living facility. There is a growing demand for healthcare professionals with this credential.
Is there a good job market for a Certified Medication Aide?
The Dept. of Labor Statistics projected an 11 percent increase through 2026, compared to other occupations that average 7 percent.